Brazilian Ceramicist Claudia Issa Joins Kornegay Design as Visiting Artist
(Kalamazoo, MI) – November 17, 2020 – Landscape Forms, North America's leading designer and manufacturer of high-design, site furniture, structure, LED lighting, and accessories, introduces Claudia Issa, a São Paolo-based ceramicist and designer, as the second artist to join partner brand, Kornegay Design, as a Visiting Artist.
Issa's work often incorporates elements of intentional imperfection, creating nontraditional beauty out of traditionally discarded materials and organic, asymmetrical forms — contributing a new aesthetic and design language for Kornegay Design. Her creative vision draws on founder Larry Kornegay's original artistic intent, but also brings new inspiration for product development.
While the artist is relatively new to ceramics as a medium, she is not at all new to professional creative endeavors. Issa honed her skills and distinct artistic vision throughout a successful 20-year career in art direction, fashion and graphic design, but moved on seeking new avenues for creative inspiration. "My previous career was fantastic, but when these tasks stopped offering me increasing challenges, I left in search of something new," describes Issa. "In that search, I ended up discovering my own hands in a new way. That's what being a ceramicist added to my creative profile—using my hands to enter a new third dimension, the dimension of the object."
"Working with Claudia Issa has been instrumental in our mission to grow and evolve the amazing brand that is Kornegay Design without losing the original soul that got it there in the first place," says Landscape Forms Chief Creative Officer, Kirt Martin. "I find her new collaborative work to be quite moving and inspiring—it's at once very Kornegay, very evocative of the brand, but also a fresh expression of her artistic vision and global experiences."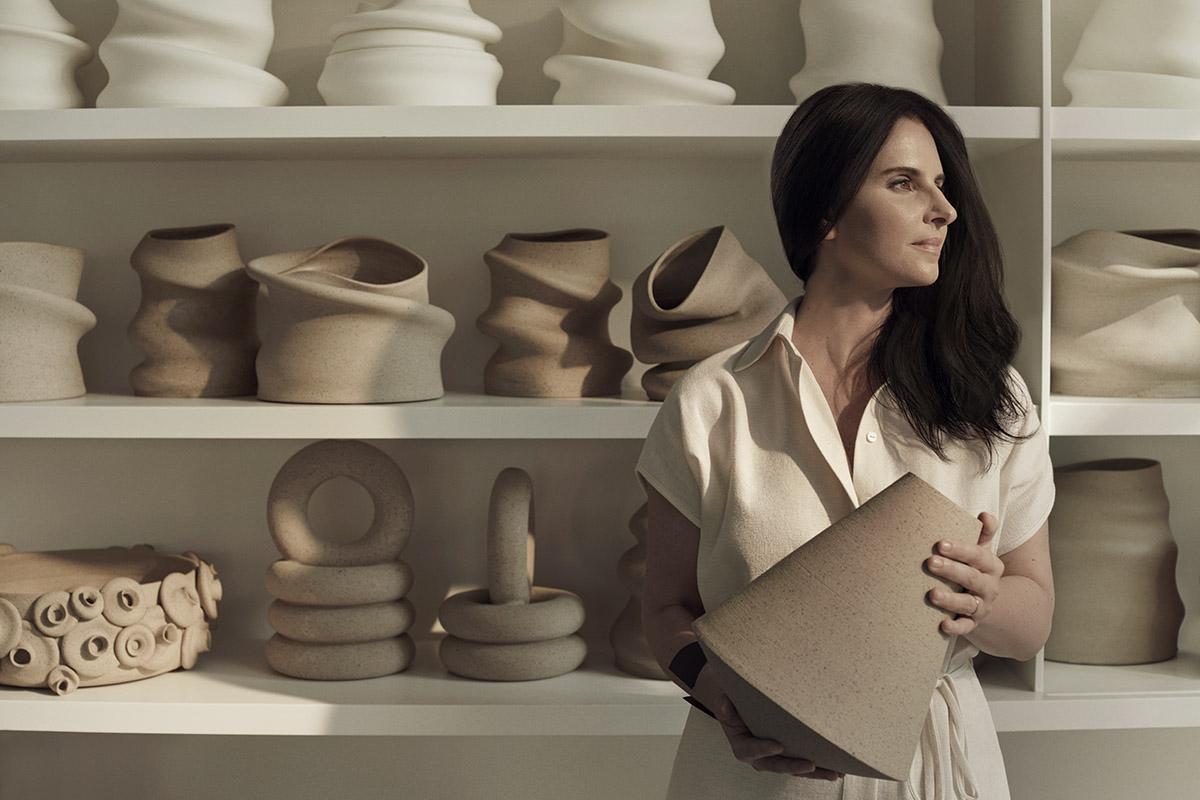 About Kornegay Design
Kornegay Design, a Landscape Forms Company, is a Phoenix-based landscape architectural designer and manufacturer of cast concrete site furnishings. It was founded by Larry and Paula Kornegay in 1997. Kornegay Design is dedicated to creating original, timeless designs realized through exceptional craftsmanship. It has been awarded and recognized by leading landscape design and architectural organizations and publications for its work.
About Landscape Forms
Landscape Forms is the industry leader in integrated collections of high-design site furniture, structures, accessories, and advanced LED lighting. Since its founding in 1969 Landscape Forms has earned a reputation for excellent design, high quality products and exceptional service. The company is headquartered in Kalamazoo, Michigan, and includes Kornegay Design, located in Phoenix, Arizona, and Loll Designs, in Duluth, Minnesota, in its family of brands. It has sales representatives throughout North America, South America, the United Kingdom, Australia, the United Arab Emirates and Asia. Landscape Forms collaborates with renowned industrial designers and consultancies, landscape architects, and architects to design and develop integrated collections of products that address emerging needs and help create a sense of place. Additionally, the company has formed global marketing partnerships with select companies that share its commitment to design. Landscape Forms has an installed base of products around the world. Clients include municipalities, transit centers, corporate, college and health care campuses; and familiar brand leaders such as Harvard University, Linked In, New York Central Park Conservancy, Bryant Park, Google, Coca Cola, Oculus, U.S. Tennis Association (USTA), Nike, National Museum of African American History (Washington, D.C.), Barclays Center, Adidas, Children's Hospital of Philadelphia, Microsoft, and Uber. We've been named one of the Best Workplaces in Manufacturing & Production for 2020 by Fortune magazine, Michigan Manufacturer of the Year for 2020 and 2021 by the Michigan Manufacturers Association, and by 269 Magazine as one of Southwest Michigan's Wonderful Workplaces.