Timeless designs realized through exceptional craftsmanship.
At Kornegay Design, we believe that truly sustainable products are a combination of innovative design, exceptional craftsmanship and enduring structural integrity. Simple in form, yet intricately beautiful, our products are more than quality handcrafted landscape containers and site furnishings—they are sculptural elements that enhance any environment.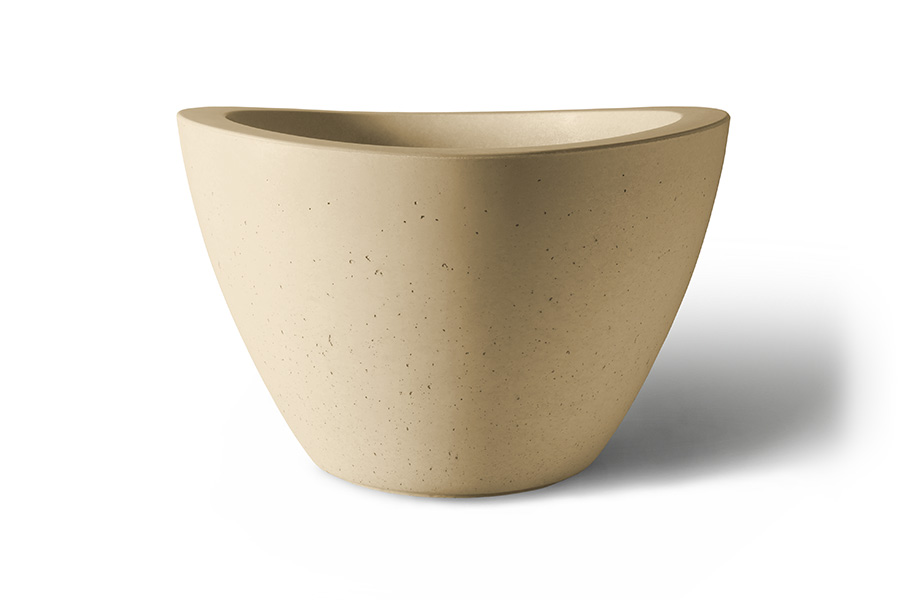 Thinking with our hands: The tactile art of precast concrete.
Larry Kornegay often refers to working with precast concrete as "a tactile art and an imperfect science," a phrase that perfectly encapsulates the nuanced and methodical, yet ever-evolving nature of our practice. Many think of precast concrete as a rigid and immutable medium, and in the end it is, yet the process behind creating a landscape container is quite fluid and organic. Weather changes, ambient temperatures, humidity levels and other day-to-day factors require us to adapt accordingly. As we custom craft each piece to order, our by-hand casting process responds to the current state of our environment to allow for unsurpassed quality control and to ensure our landscape containers live long, beautiful lives in high-profile landscape installations.