We're born from love and reverence for the natural landscape.
We are uniquely aware of the sensitive relationship between our business practices and the surrounding environment. We work together to minimize waste and maximize our ability to recycle or reuse scrap material—recycling all concrete waste, concrete bags, sand and office materials. And as natives of the Sonoran Desert, we are especially committed to minimizing our water usage during production.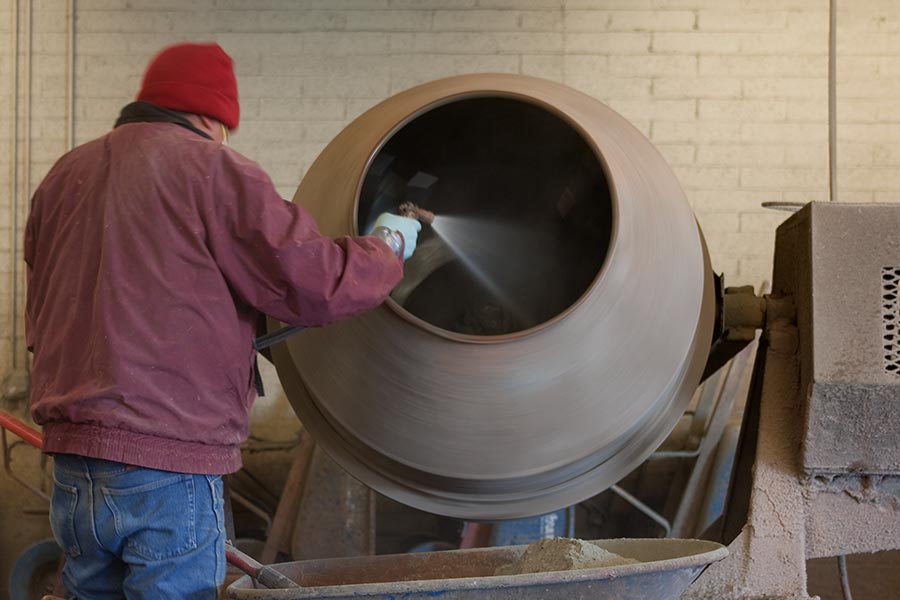 Our eyes are always on the bigger picture.
We craft all of our planters and site furnishings from precast concrete, a time-honored and enduring medium. We hand-cast each piece, mixing individual concrete batches and filling every mold by hand. This allows us to create an extremely dense concrete mix that uses less water, requires little electricity and results in minimal waste.
Nearly 100% of the materials used in our Standard Mix are extracted within a 500-mile radius of our facility. We use fly ash—a recycled post-industrial material and by-product of coal-fired electric plants—to replace 20% of the Portland cement in our mix, providing a valuable use for an otherwise wasted material while reducing the amount of water required. Despite our continued growth, we have reduced our waste by 50% since 2007.
We design our products to endure high-traffic areas and harsh environmental conditions. Our Standard Mix has a psi of 6000 (pounds per square inch), far above the industry standard of 3500. And, at the end of their lifecycles, our amenities are 100% recyclable.