The human touch defines our process every step of the way.
We hand craft all of our planters and landscape containers from precast concrete, a time-honored and enduring medium. We hand-cast each piece, mixing individual concrete batches and filling every mold by hand. This allows us to create an extremely dense concrete mix that uses less water, requires little electricity, results in minimal waste and allows for unsurpassed quality control.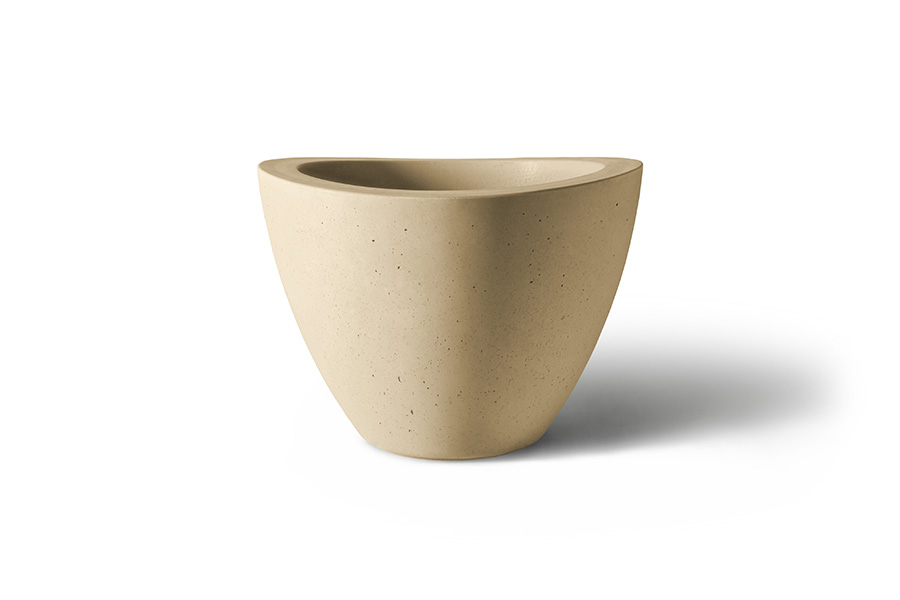 Design Conception
Each new precast concrete landscape container or site furnishing design begins with detailed sketches, hand drawn on blank parchment or vellum. The initial process of designing a new series is often long and iterative, involving months of tweaking and refinement.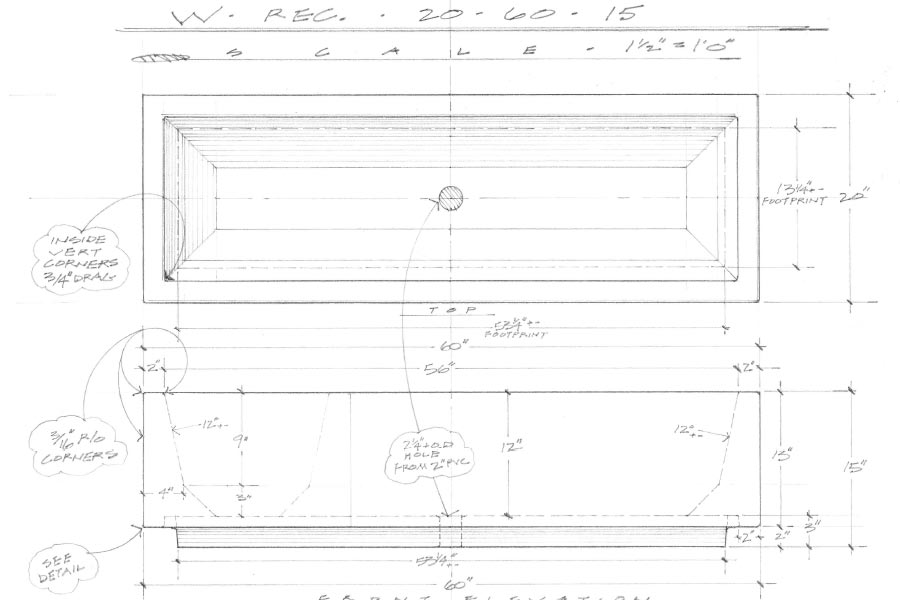 Mold Creation
With the final form approved, the detailed drawings are then used by our master mold makers to create the molds. "Master mold makers are artists in their own right," says Larry Kornegay. "They are experts who know what materials will be best to create the shapes we design."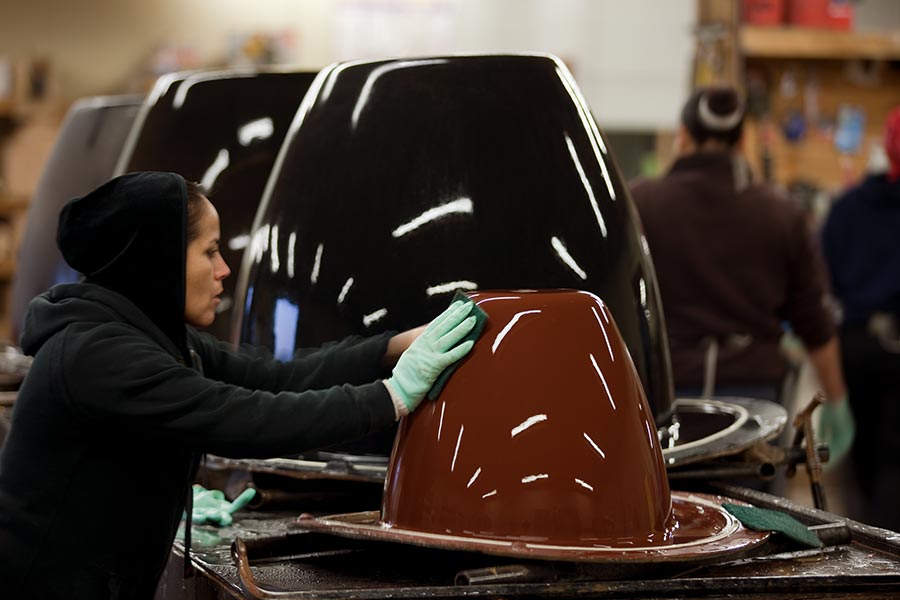 Concrete Mixture & Color
Individual concrete batches are mixed for each piece, using a combination of Portland cement, standard color options, and fly ash, a recycled post-industrial material. The result is an extremely dense, durable and luxurious concrete mix—in its finished state, our Standard Mix has a psi of 6000, far above the industry standard of 3500.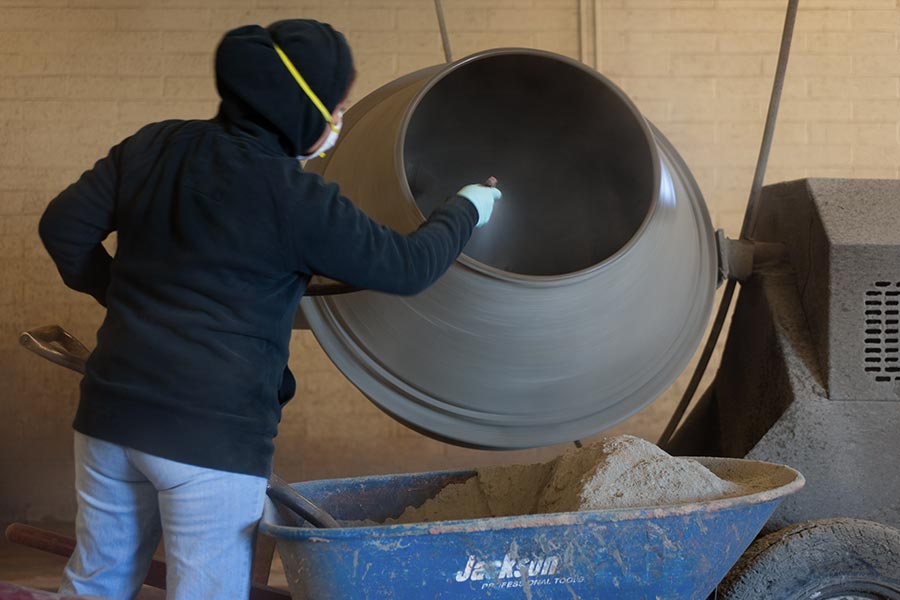 Pour & Cure
When a given batch of concrete is ready, each mold is filled and tended to by hand. The curing process begins inside the mold, and continues in the desert air once the mold is removed.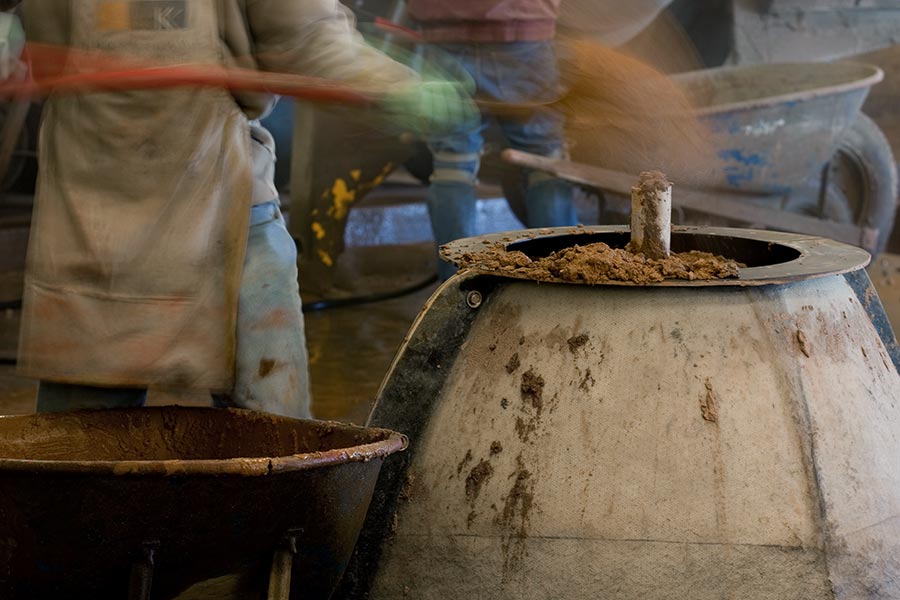 Finishing & Reveal
Once a planter is dry, the seams are buffed and smoothed, and each piece is thoroughly inspected to ensure unsurpassed quality control. "Precast concrete has remarkable intricacies," describes Larry Kornegay. "When you pull the sides off a mold in the morning, it's warm because of the cure process, it's smooth, and I love the way it smells—it's this wonderful sensory experience to touch, buff and inspect a nearly finished piece."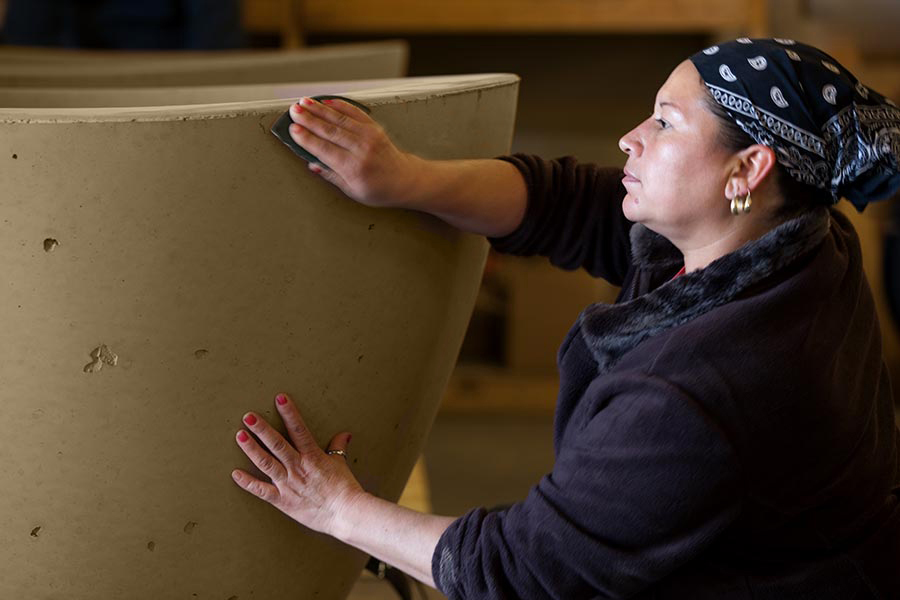 Crating & Shipping
With our largest pieces weighing upwards of a ton, quality crating and reputable shipping are equally as important and any other steps of the process. It's not uncommon for our clients to remark about quality and attention to detail before they even open the crates.