Kornegay Design's Masaru Series Receives Architectural Record Recognition
(Phoenix, Arizona)— Architectural Record, the official publication of the American Institute of Architects, has honored Phoenix-based Kornegay Design, designers and manufacturers of cast concrete site furnishings, in choosing the firm's Masaru Series landscape containers as one if it's "Noteworthy Building Products of the Year" in it's 2008 Annual Product Report.
The four beautifully crafted yet understated containers, which range in diameter from 30 to 60 inches, are scored with subtle horizontal bands and have distinct, sloping rims. Juror Peter Syrett, AIA described the Masaru's "confident, straightforward design" as "very elegant".
Architectural Record's annual Product Reports recognize the highest standards in products serving the building industry. This year, according to AR editor Rita Orrell, the jury sought to, "find products strong both technically and aesthetically. Our jury… recognized that these days, products must work harder to earn space… in budgets and buildings."
The recognition by Architectural Record is Kornegay Design's second such honor. In 2005, the firm's Dune Series landscape containers were also named as an outstanding product of the year.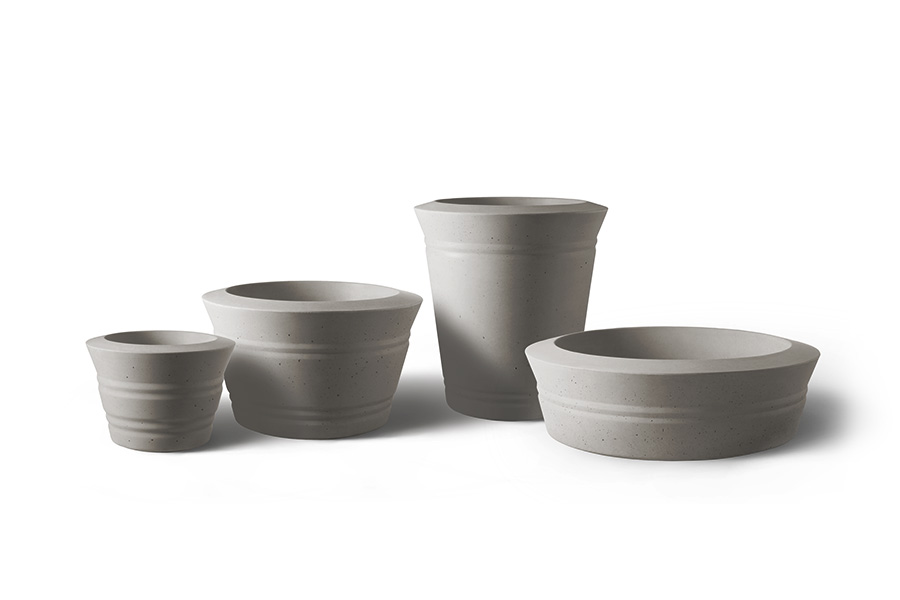 About Kornegay Design
Kornegay Design, a Landscape Forms Company, is a Phoenix-based landscape architectural designer and manufacturer of cast concrete site furnishings. It was founded by Larry and Paula Kornegay in 1997. Kornegay Design is dedicated to creating original, timeless designs realized through exceptional craftsmanship. It has been awarded and recognized by leading landscape design and architectural organizations and publications for its work.
About Landscape Forms
Landscape Forms is the industry leader in integrated collections of high-design site furniture, structures, accessories, and advanced LED lighting. Since its founding in 1969 Landscape Forms has earned a reputation for excellent design, high quality products and exceptional service. The company is headquartered in Kalamazoo, Michigan, and includes Kornegay Design, located in Phoenix, Arizona, and Loll Designs, in Duluth, Minnesota, in its family of brands. It has sales representatives throughout North America, South America, the United Kingdom, Australia, the United Arab Emirates and Asia. Landscape Forms collaborates with renowned industrial designers and consultancies, landscape architects, and architects to design and develop integrated collections of products that address emerging needs and help create a sense of place. Additionally, the company has formed global marketing partnerships with select companies that share its commitment to design. Landscape Forms has an installed base of products around the world. Clients include municipalities, transit centers, corporate, college and health care campuses; and familiar brand leaders such as Harvard University, Linked In, New York Central Park Conservancy, Bryant Park, Google, Coca Cola, Oculus, U.S. Tennis Association (USTA), Nike, National Museum of African American History (Washington, D.C.), Barclays Center, Adidas, Children's Hospital of Philadelphia, Microsoft, and Uber. We've been named one of the Best Workplaces in Manufacturing & Production for 2020 by Fortune magazine, Michigan Manufacturer of the Year for 2020 and 2021 by the Michigan Manufacturers Association, and by 269 Magazine as one of Southwest Michigan's Wonderful Workplaces.